Jambo Colouring Book 1 | Text Books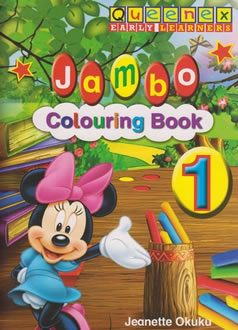 Available
Jambo Colouring Book 1
Sold By
GoBooks Delivery
Successful Sales:
1,000 items
Delivery:
1-3 Days Pay on delivery
Education Level:
Preschool
Publisher:
Queenex Publishers LTD
Quick Overview
Jambo Colouring Book 2 introduces the child to the world of colouring. The illustrations used are those that a child interacts with in their immediate environment. The book gives the child an opportunity to explore the colours and enhance their FINE MOTOR CONTROL through colouring the pictures provided. It is ideal for both school and home use.